Celebrating 15 years of floristPro websites
24 February 2022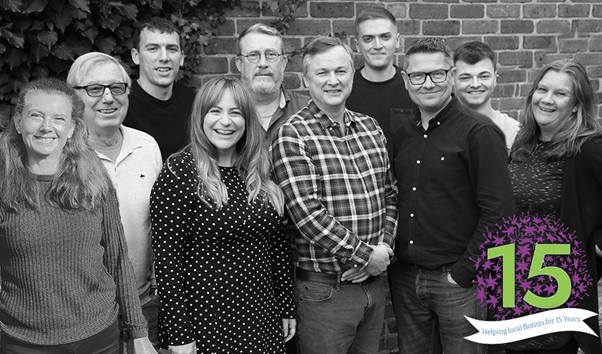 February is a special month for floristPro, as it's our business birthday. And this year is extra special as we are celebrating the big 1-5 milestone! What an amazing 15 years it has been too; from our very first floristry website launch back in 2007, fast forward to 2022 and now working with over 700 local florists and small businesses around the globe.
A heartfelt THANK YOU from Tim and the floristPro team to all of our lovely website customers, cheerleaders and industry friends for all your support – it means the world to us as a small business.
Join us as we take a peek back over the last 15 years at a handful of our favourite memories and business milestones!
First floristPro website launch
Our very first floristPro website launched just before Valentine's Day back in 2007 for Elizabeths the Florists in Norwich. A family run florist shop for over 80 years, Elizabeths the Florists are a well known local business in Norfolk – and we are so happy they are still our longest website customer!
Tim worked his socks off to build an easy to use website system, which had all the key features florists needed and simple for customers to order online. The new floristPro website was a huge success for Elizabeths the Florists, word got out about a new website service for local florists and the rest, they say, is history.
Want to discover more about the floristry features that make our websites so special? Check out our Website Features page for more information.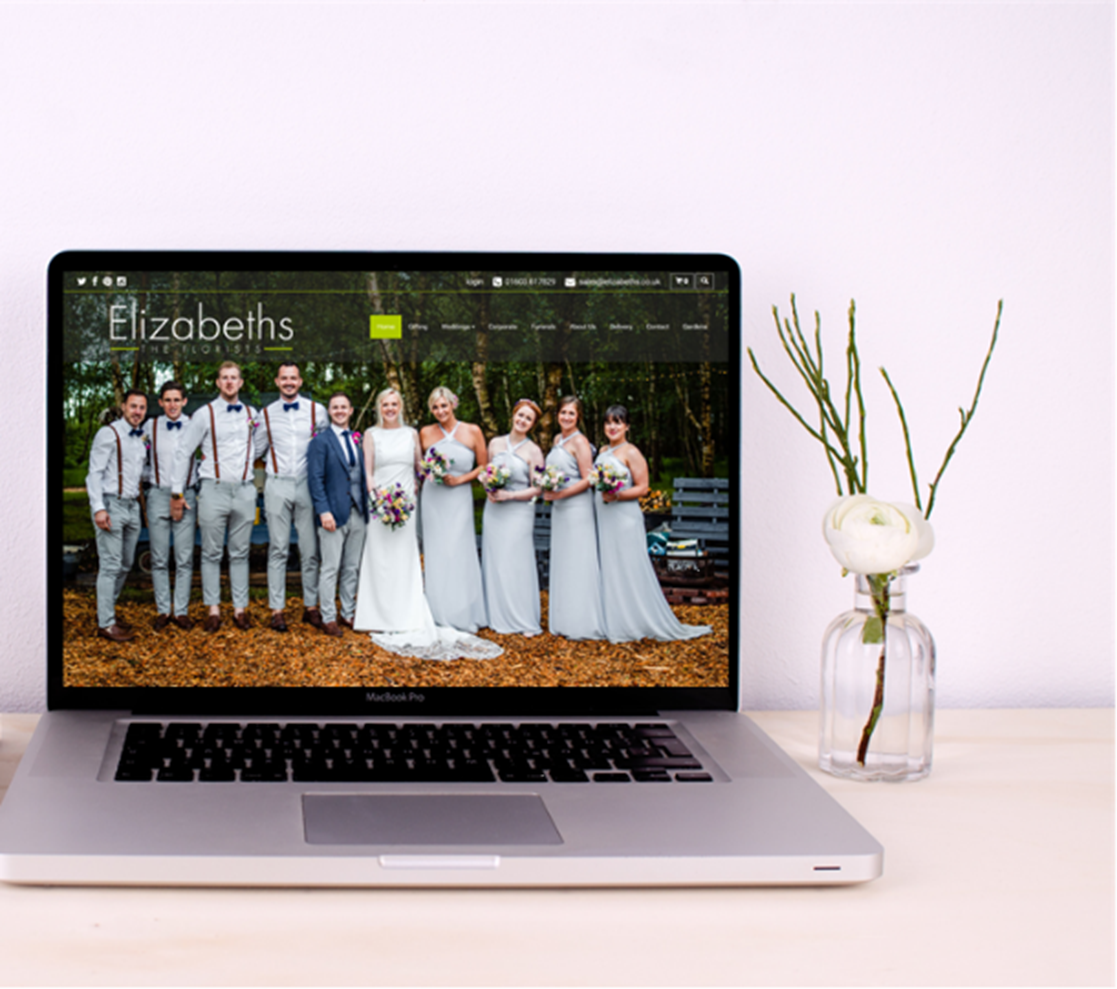 Image collections by award-winning designer
One of the first things florists often say to us when they enquire about a new website is "I really struggle to find the time to take my own product images". And we listen! That's why over the years we have released our own floristPro Image Collections, which are exclusive for our website customers. Ranging from wedding & event flowers, everyday bouquets to seasonal flower designs, we now have 11 image collections to choose from that suit all floristry styles and occasions.
Here is a throwback to our MD Tim Teasel with award-winning florist Neil Whittaker from Design Element Flowers in Manchester, who helped create the floral designs for some of our very first image collections. Thanks for all your creative magic Neil!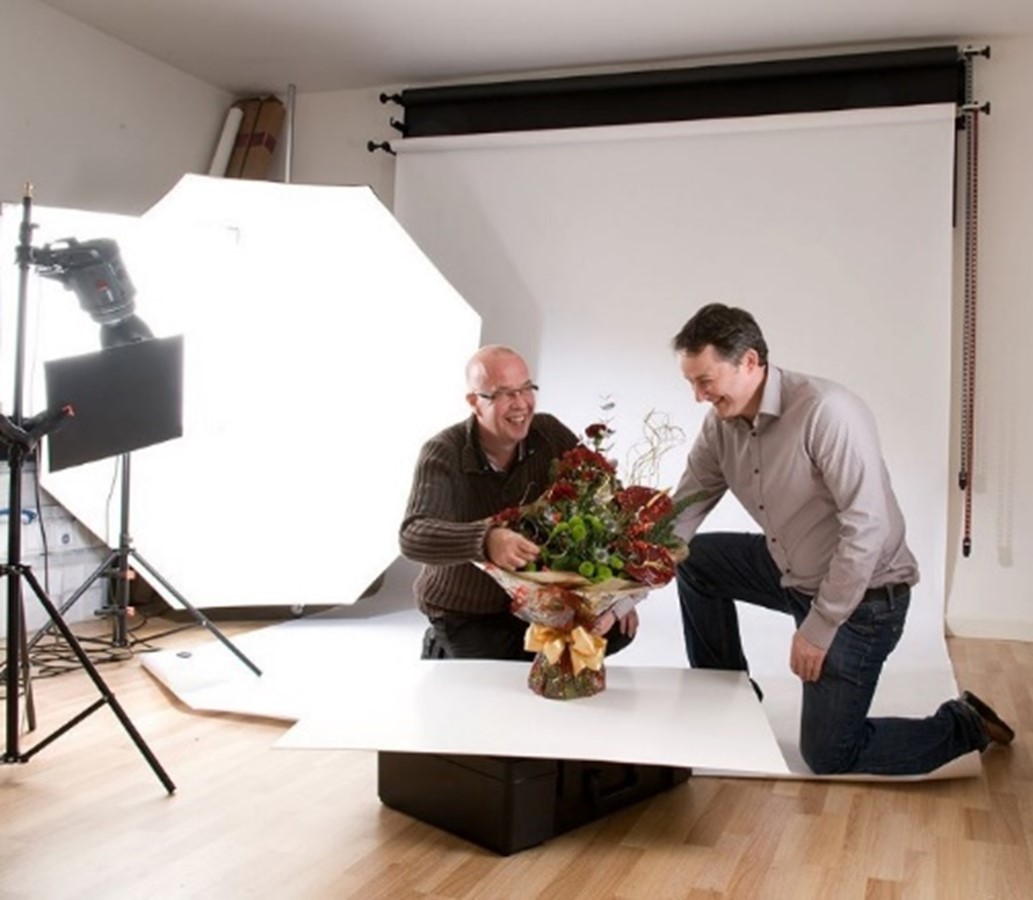 We love BFA Events
We have always been avid supporters of the amazing work the British Florist Association does for our industry, and floristPro are proud corporate members of the BFA. We look forward to attending the BFA events that take place each year, such as FleurEx and Vision Conference. They are weekends full of fun, networking with florists & industry suppliers, award dinners, competitions & masterclasses … and much more!
Here is some of the team - Marketing Manager Cara, Head of Business Mark and Support Team Member Bill – at our floristPro stand at FleurEx 2019. We always love the events where we get to meet you guys!
The next BFA event in the diary is FleurEx 2022, which is taking place on 15th-16th October in Leicester. See you there!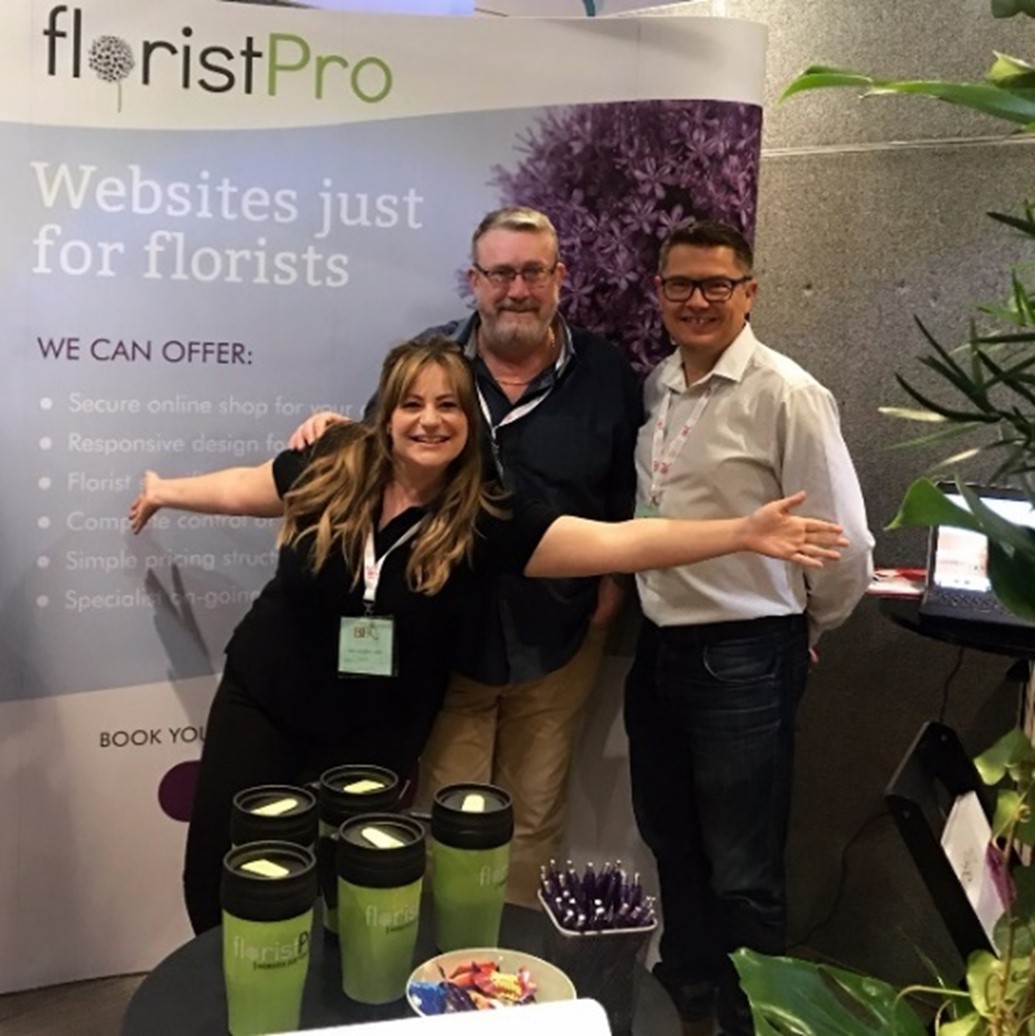 All aboard the Flower Bus
In Autumn 2017, floristPro were invited to be part of an exciting new florist initiative – The Flower Bus! Powered by Florismart, industry experts and suppliers hopped on board to spend 2 months travelling around the UK with Flo the Flower Bus to meet local florists; from Aberdeen to Brighton, we had a fab time sharing the flower power with florists and raising awareness with the general public!
Our Marketing Manager Cara was part of the Flower Bus team, along with Strelitzia Software, Oasis, Chrysal and special guest award-wining florist Jonathan Moseley.
Did you spot Flo the Flower Bus when we were on the road?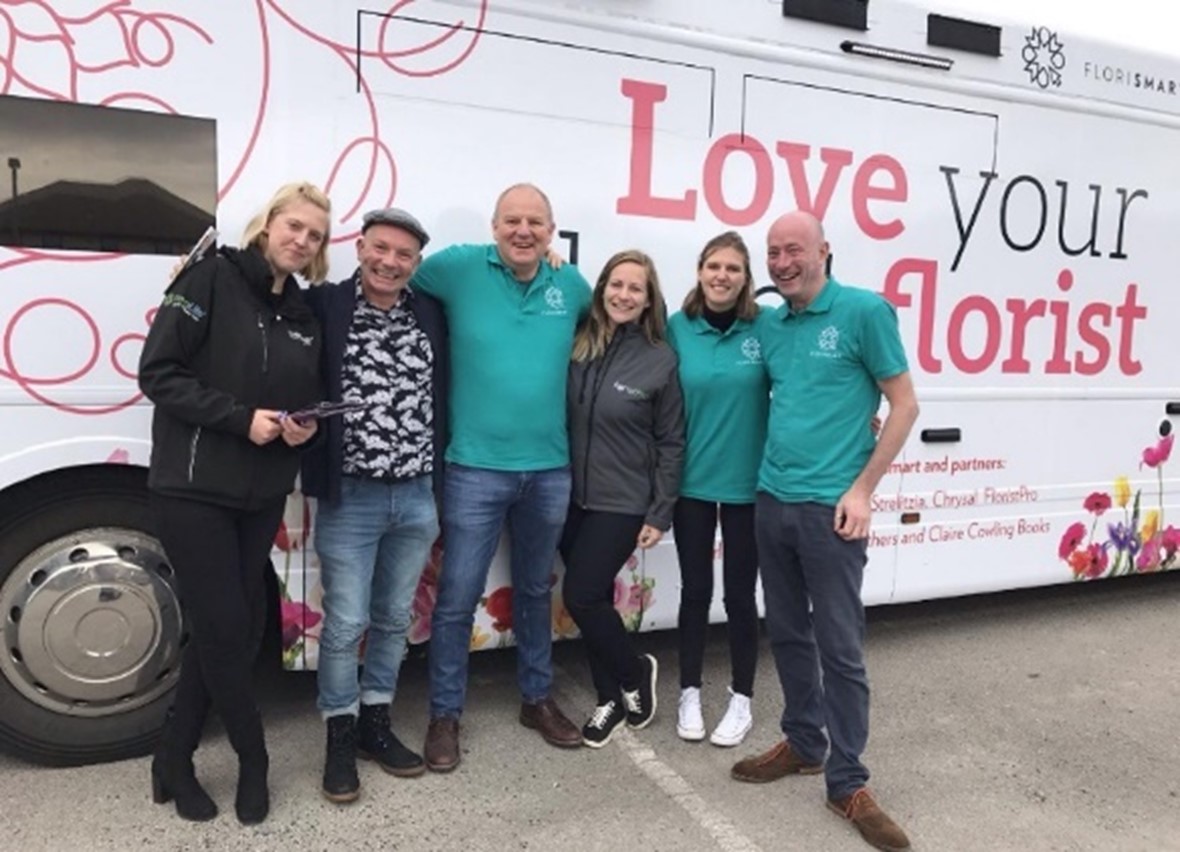 Blooming branding through the years
It has been amazing to see our brand grow and evolve over the years; like any long running business, it's always nice to have a little refresh whilst keeping your roots in your history. Our floristPro logo updated in 2016, to incorporate more floristry visuals – Alliums have always been part of our branding, so our design team cleverly incorporated this more in our new logo for a modern twist.
And our very own floristPro website had a face lift in 2019, with gorgeous new vibrant brand colours, even more useful content for readers, flower blog and meet the team area!
If you want to discover more about Logo Design Service for your business, then give our expert team a call on 01903 773377.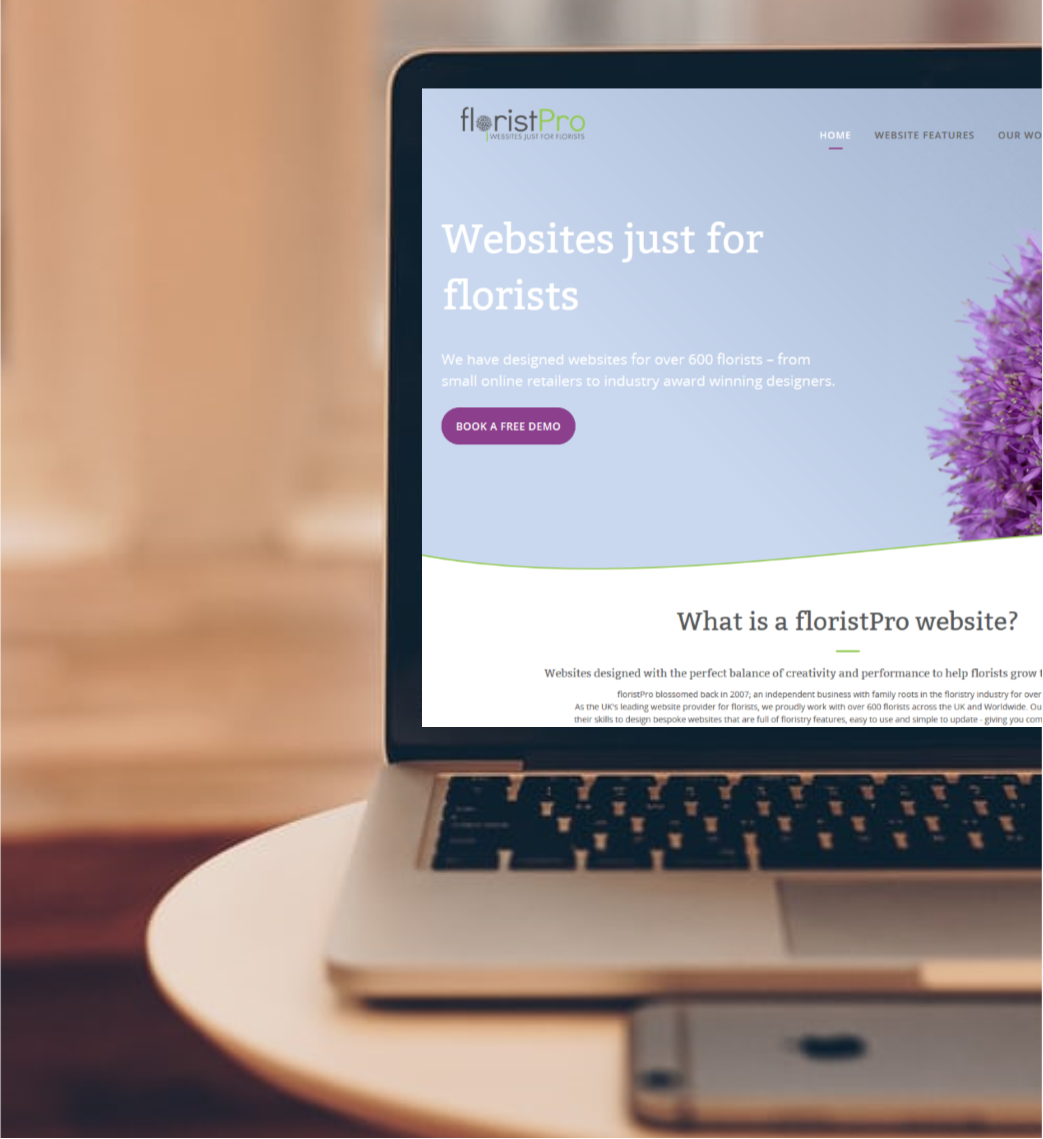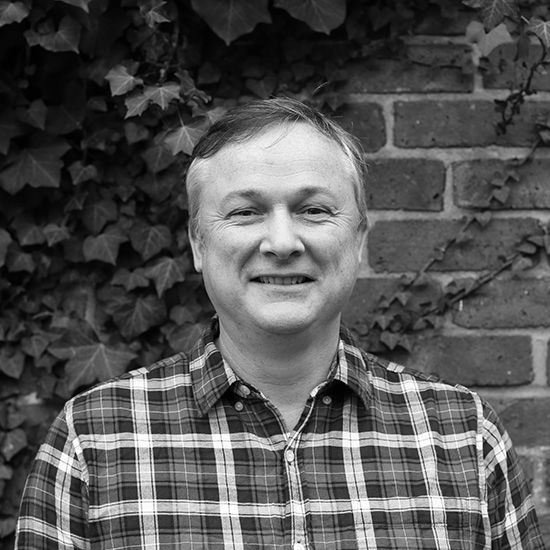 Tim Teasel - floristPro Managing Director
WOW, what an incredible journey the past 15 years have been! I wanted to say a massive thank you to all our website customers for your support over the years, and shout out to my amazing team whose dedication and hard work I am so proud of.
We are working on some exciting new website features too, so keep your eyes open for them. The next 15 years look like they will be just as exciting for floristPro!