We are currently having some scheduled maintenance done to our phone system. Please email
support@floristpro.co.uk
with any enquiries.
Award-winning web service provider for florists and Small Businesses.
Websites designed with the perfect balance of creativity and performance to help florists and local businesses grow online.
FloristPro blossomed back in 2007, and we are celebrating our 15th business birthday this year! We are an independent business with family roots in the floristry industry for over 80 years. As a UK's leading provider of websites for florists, we proudly work with over 700 florists across the UK and Worldwide. Our expert team use their experience and knowledge to design bespoke websites that are full of floristry features, easy to use and simple to update - giving you complete control of your business.
The best way to discover how a floristPro website can help your business bloom online is to see it in action!
Get in touch today to book your free website demonstration - our friendly team will show you how the system works and answer any questions you may have.
Features
Bespoke Design

We work with each florist to create a unique website reflecting the individual business - using your logo, brand colours and fonts to let your style shine online.
Content Mangement

An easy to use Content Management System (CMS) is included and lets you edit products and text - giving you complete control over your website content.
Mobile

We design your new website to be mobile friendly - so whatever the device, your website will automatically adjust to best fit the size of the screen.
Logo Branding

A logo helps represent your business and creates a strong brand for customers to engage with. We offer a Logo Design Service so your business can stand out.
Secure Shopping Cart

Customers can securely order and pay online. Our websites include a security certificate which gives the trusted padlock symbol.
Local SEO

Built so search engines and customers can easily find and use your website. We can provide Local SEO Strategy training to help you maintain your website.
Images

Great images on your website help bring the flowers to life for customers. You can use your own product pictures or purchase our exclusive Image Collections.
Support

Included in your monthly website package is on-going support from our friendly team. So if you want a hand changing an image or need advice, we are here to help!
Social Media

Social Media such as Facebook, Instagram and Pinterest are a great way to engage with your customers - we can easily link these with your website.
The Bloom Project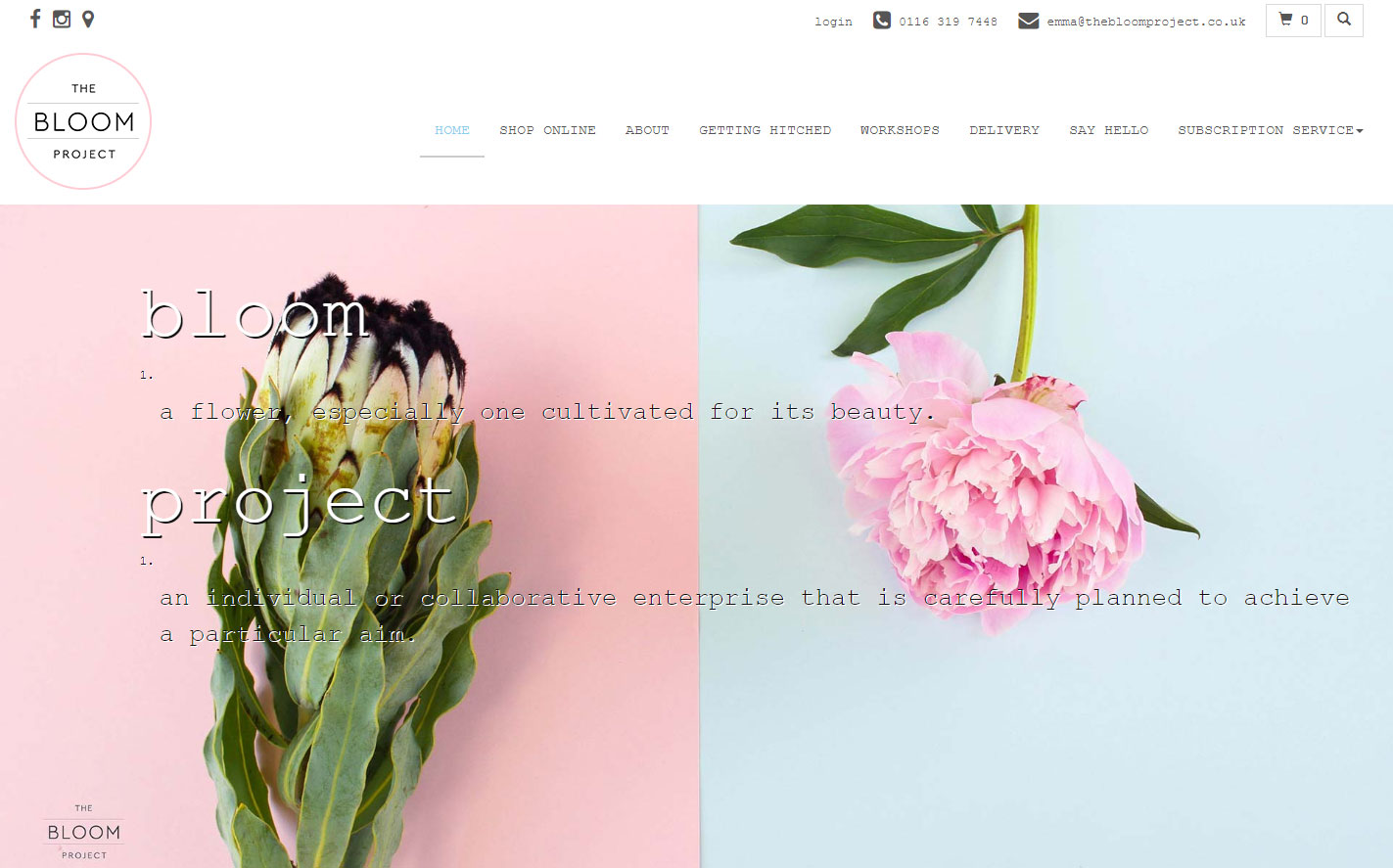 A quirky new flower shop opened its doors in Leicester back in 2018, and creative owner Emma wanted the new website to reflect her strong brand. Emma chose floristPro as her website provider for several key reasons; bespoke website design, easy to use content management system and simple ordering for customers.
With a beautifully unique website designed by the talented team at floristPro, The Bloom Project came to life online. The sleek styling and brand theme throughout the website gives an eye-grabbing colour pop, whilst highlighting the bespoke flowers and services The Bloom Project offer.
View Our Work
Elizabeth's The Florist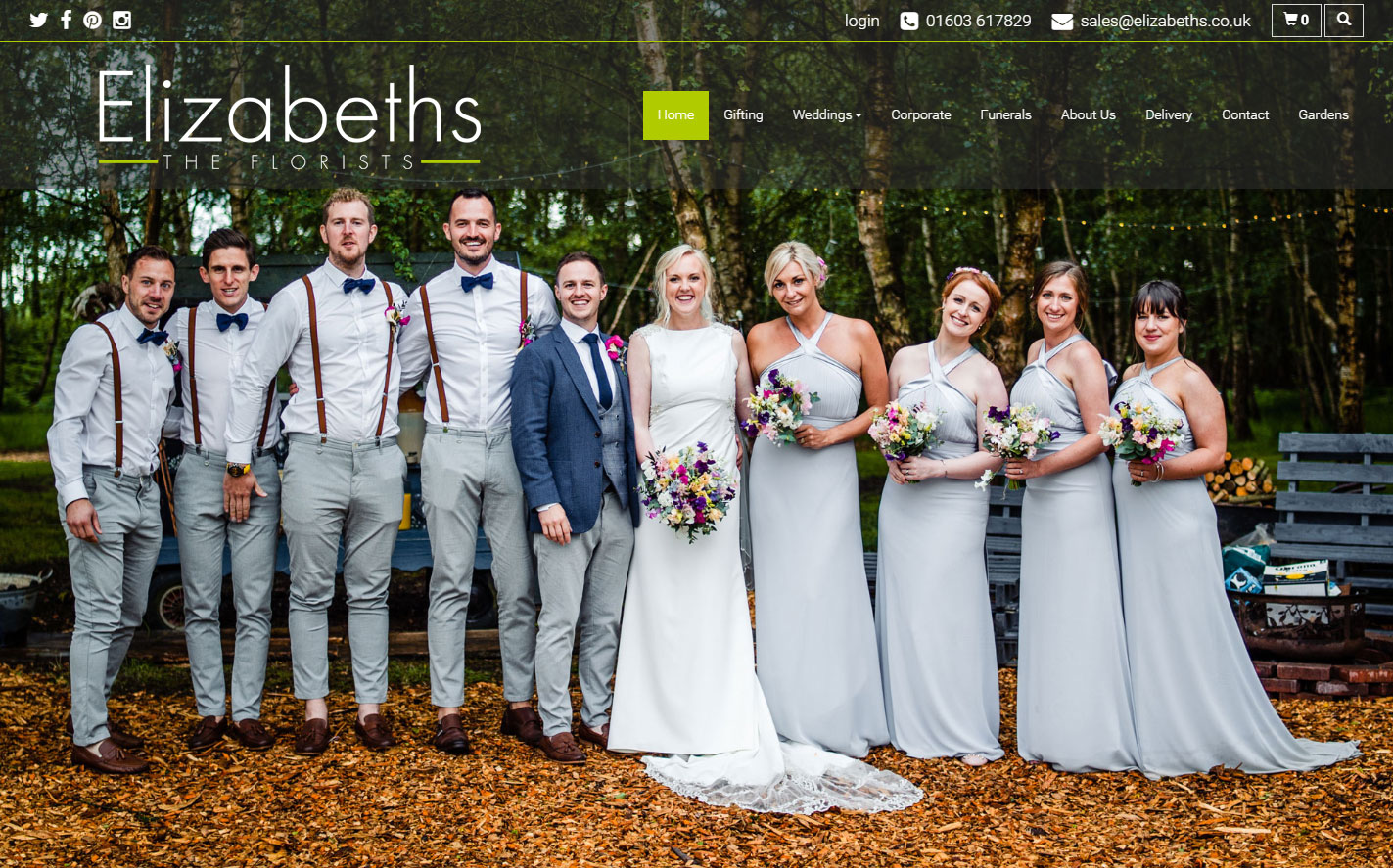 Our first ever website launch was back in February 2007 for Elizabeth's the Florist– and they have happily been a floristPro customer ever since! Set in the heart of Norfolk, Elizabeth's the Florist have been a family run business for over 70 years and employ 25 staff.
"Having a floristPro website was the best decision we ever made! The system is simple for us to use in the shop, customers comment how easy it is to order flowers and our online sales grow every year. " - Kevin Plumstead, Owner
View Our Work
Flowers by Nattrass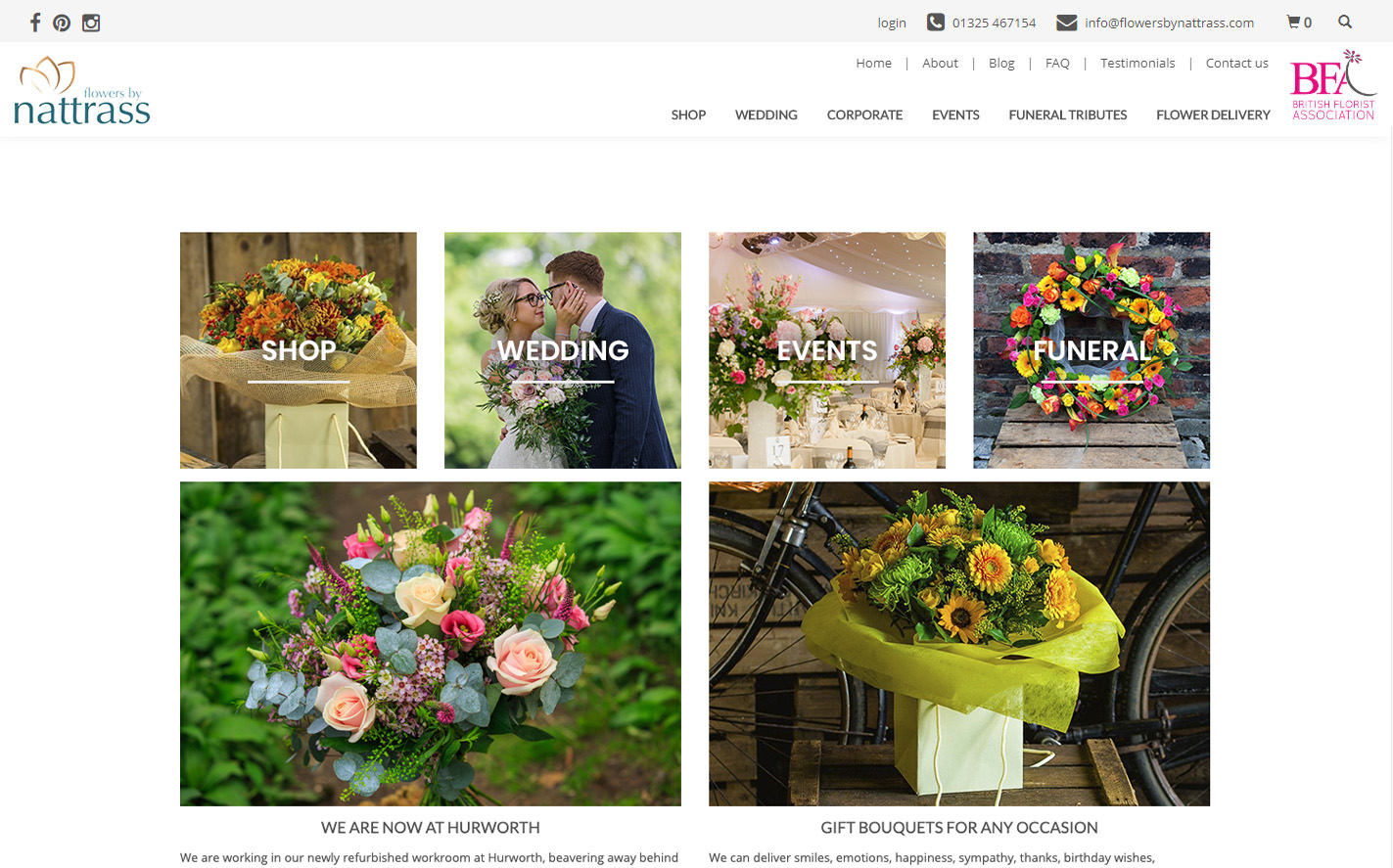 Flowers by Nattrass is an independent florist shop nestled in Darlington, run by the Nattrass family for 60 years. With a beautiful style and well known for their wedding and event flowers, they wanted a new website that would give them the flexibility to update themselves with new products and images.
Sally and the team are over the moon with how their new website is performing, love having control of their website and make changes when they want - safe in the knowledge floristPro are here for Support if ever needed.
View Our Work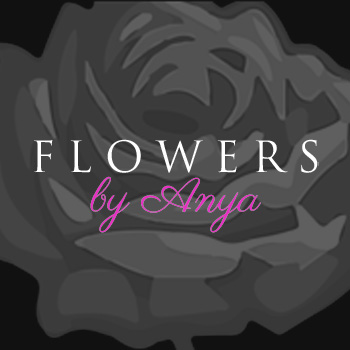 An amazing five-star service from floristPro!
I am absolutely over the moon with my new website, which your fantastic team have created for me. They really took on board all my visions and executed them perfectly. I have had some great feedback from fellow florists in the industry, customers, and friends and family. I will most definitely be recommending you.
Flowers by Anya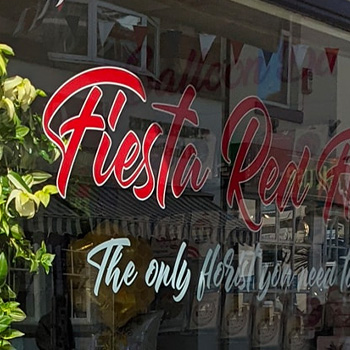 Approached floristPro to create us a website with an online shop for our business and we wish we'd done it sooner! We love the website they've built us - as do our customers! Easy to use & they're always happy to help when needed!
Highly recommended!
Fiesta Red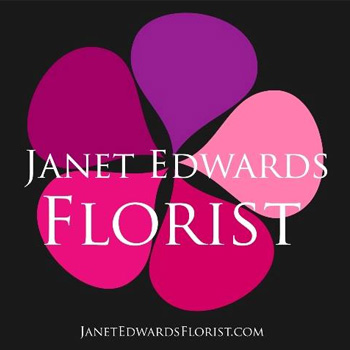 Thank you floristPro team for the fantastic work you have all done to help me during this difficult time. With your care and support I have been able to keep my floristry business thriving - your service is phenomenal and I am blown away by this.
You all deserve a medal!
Janet Edwards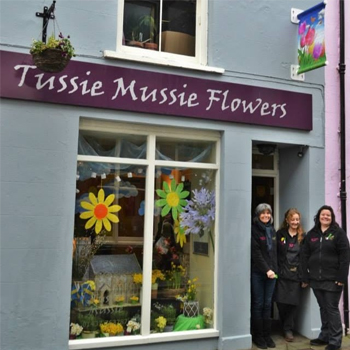 Thank you so much for our new website!
We are honestly so over the moon - so clear and simple for us and customers to use.
Tussie Mussie Flowers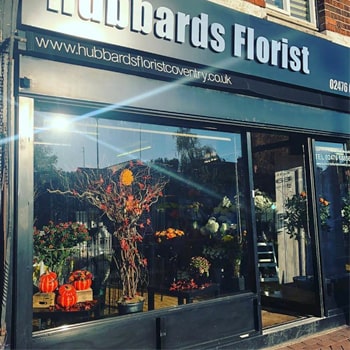 Extra special thank you to floristPro for all the time and effort you have put into getting our website just right for us - we love the new look and feel.
You are the best in the business!
Hubbards Florist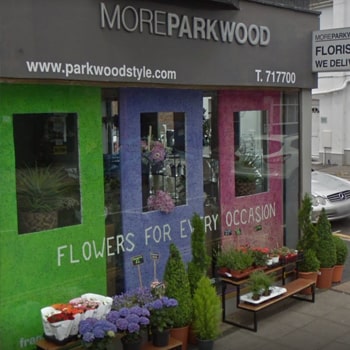 I don't know how we would manage without floristPro. The system is very easy to use and update and gives us great control over our website.
Great product, great service and at a great price. 5 stars from us!
Parkwoods Florist