Why choose a floristPro website?
Our expertise of the flower world and digital industries means we understand what florists, your customers and Google want from a website.
Your floristPro website will be designed to reflect your brand, be full of floristry features to give you control of your business, offer secure online shopping for customers, as well as being SEO and mobile friendly to engage customers and help drive results. On top of this, you also receive on-going support from our friendly team.
That's why over 700 florists have chosen a floristPro website to grow their business online.
Floristry Features
A floristPro website is full of floristry features that make running your business online simple and adaptable to your needs, giving you complete control.
secure online shopping cart
add and edit your own products
set your delivery areas and prices
update seasonal content and images
optional stock control
set same day delivery cut off times
upload galleries of your event work
publish business blogs or latest news
run online promotions
...... and much more!
All these floristry features and many more come included in your website system – you don't pay any extra. Book your free website demonstration today to discover all our floristry features!
Book Online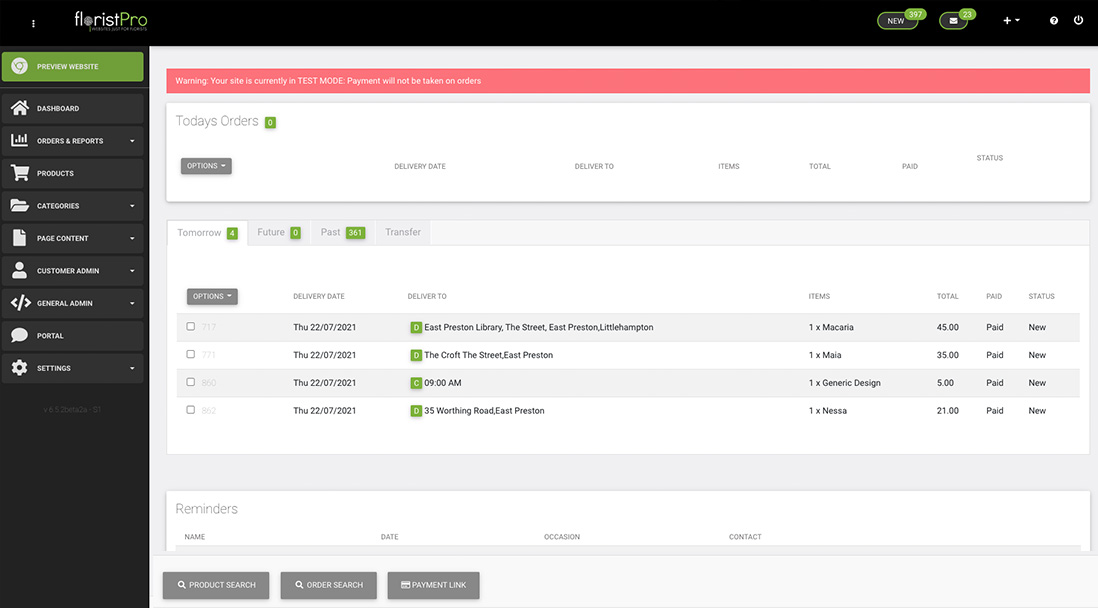 Simple Setup
Setting up a new website can be daunting – talking about domain names, ecommerce and product uploads are not everyday terms to be found in retail floristry.
Here at floristPro, we understand. Our friendly team will guide you through every step of the way; so whether it's buying your website domain name for you, providing you with payment options or offering advice on picture sizes, we make the process easier for you.
Secure Shopping Cart
Customers can securely browse and order online, as all our websites include a security certificate (SSL Certificate) which gives the trusted padlock symbol.
We help you get set up with one of our preferred payment providers, which we integrate with your new website enabling you to take payments online. Customers can pay using a debit or credit card, and PayPal can also be an option. Ask us today for payment provider rates.
Bespoke Website Design
Creating a bespoke website for your business is important to us. We don't use templates to ensure every floristry website we build has that extra special touch.
From the beginning, our design team work closely with every florist to understand your unique style and business needs. We start designing your custom website – using your logo and colours, chosen layout, and create a shopping area for your products.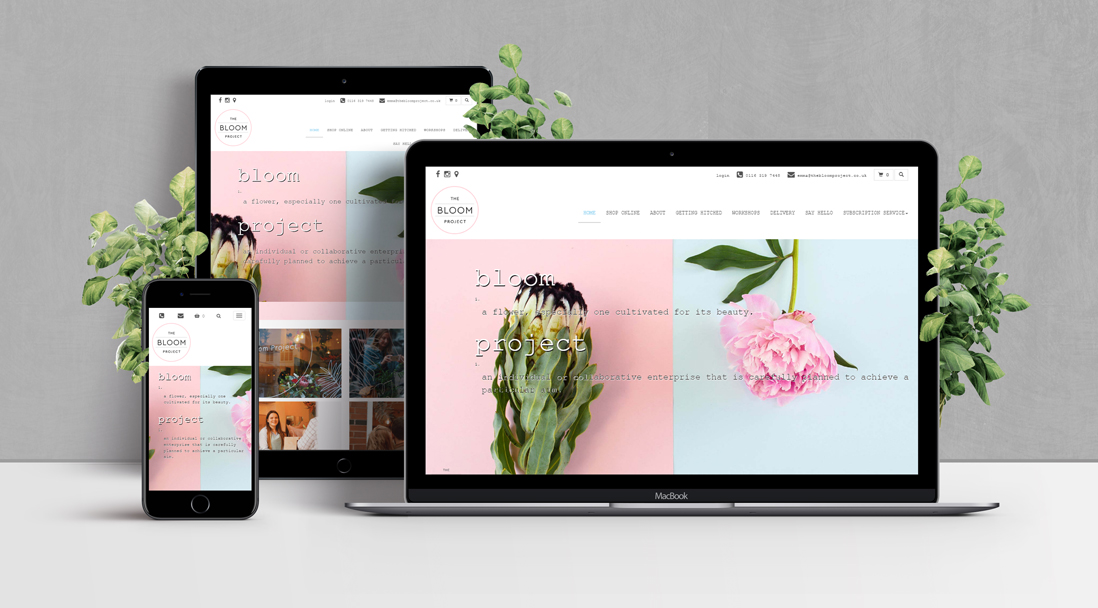 Mobile Friendly Websites
Mobile Friendly (also called Mobile Responsive) means the website will adjust to the size of screen the customer is using to browse - mobile phone, tablet, laptop, or PC.
In a world where technology is at our fingertips, customers want to browse and shop online 24/7; using their laptop during the commute to work, snuggled up on the sofa with an iPad in the evening, on a mobile phone waiting in the post office queue.
Reasons to have a Mobile Friendly website:
79% of UK adults own a smartphone
75% of the time spent online is via a mobile device
4 out of 5 customers use a mobile device to buy online
Google ranks websites higher if they are Mobile Friendly
It is essential your website is Mobile Friendly, so your customers have the best experience and can easily shop on your site - whatever device they are using.
That's why floristPro include a Mobile Friendly version of your website at no extra cost.
Easy to use Admin Console
Your website includes an Admin Console (also known as Content Management System or CMS). You can access your Admin Console from the shop computer, check on-the-go from a mobile phone, or from home on your laptop – meaning you can update and edit your website whenever you want.
Your floristPro Admin Console has been designed to be easy to use and full of floristry features - such as view and manage your online orders, adding new products and seasonal categories, printing invoices, send automated customer emails, create discount codes....and much more!
We have free user guides and training videos so you can learn step-by-step how to use your Admin Console, and make the most of the floristry features.
SEO Friendly
SEO stands for Search Engine Optimisation. SEO is a number of key factors that combined together make a website user friendly and help with ranking on search engines like Google - ensuring customers find the most relevant website based on their search term.
floristPro websites are built from the ground up to be SEO friendly and inline with Google's best practices. When designing your website, we think about SEO's three key principles; discoverability, usability and efficiency.
Using our expert design and technical tools, combined with your beautiful images and unique floristry content helps the website ranking – meaning the right customers can discover your business online.
Images
High quality product images are extremely important for your website - they are the key selling tool when customers choose flowers and gifts to order online.
If you have your own high quality product images that's great - we can help load these on to your new website. However we understand that having the time, right setting and equipment to take your own photos can be tough!
floristPro offer a range of exclusive Image Collections that you can purchase for your new website. Our professional Image Collections have been created for core gift occasions, key events and seasonal dates including Mother's Day, Valentines and Christmas. Available in a variety of popular styles including contemporary, traditional and rustic means you can choose image collections to suit your floristry style.
Image Collections start from just £10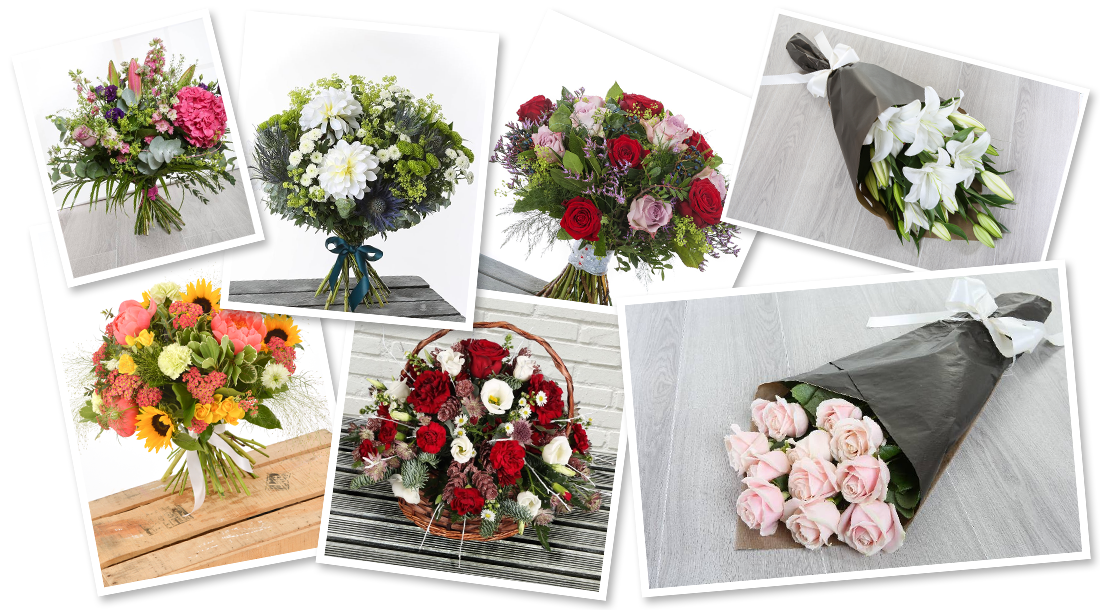 Logo Design
Your logo is integral to your business; a visual representation of your identity, what you do and builds a brand for customers to engage with.
If you don't have a logo yet or are looking to have a brand update - we can help. floristPro offer a Logo Design Service which provides you with a dedicated designer, professional logo design and artwork to use for your business. We also offer a free font only logo to use on your floristPro website to get you started if needed.
Learn More
Order Transfer
With a floristPro website, you have the option of signing up for Order Transfer. This is a service provided by Direct2Florist membership, which links with your floristPro Admin Console so you can choose to send orders.
Order Transfer is an optional feature, so you have the flexibility to send an order to another florist if the delivery is out of your area. Perfect for when a valued customer of yours wants to send a special flower delivery to Lands End or Aberdeen! Ask us for more details on Order Transfer Service.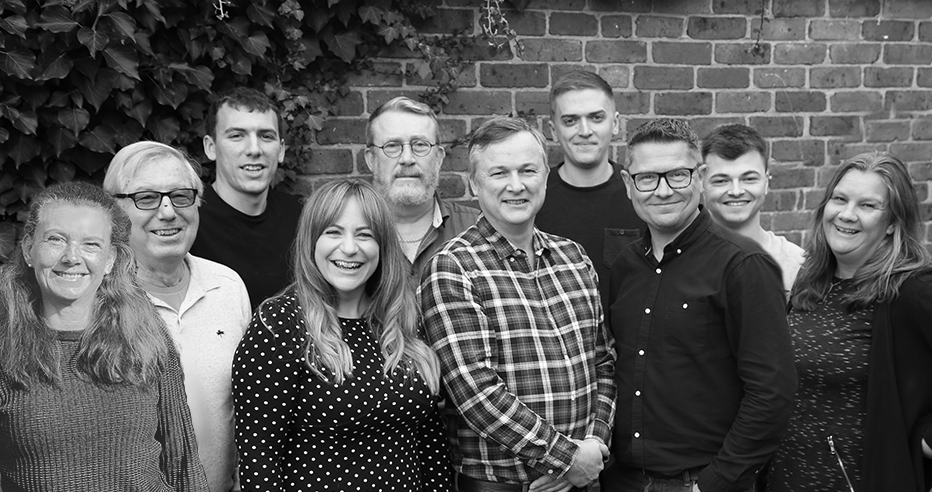 On-going Support and Training
Included in your monthly floristPro subscription is on-going support. You can call or email our friendly Support Team if you have a question about your website, want us to change a seasonal banner or are simply after some advice – no matter how small or silly your query may seem, we are here to help!
We also have free step-by-step user guides and training videos available, so you can learn how to use the features on your floristPro website and admin console at a time that suits you.
Meet our team
Domain, email and website hosting
To make it easy, everything is in one place for you. We can help purchase or transfer your domain name from your current website provider (the domain is the www. address for your website). Website hosting is included – this is the technology that shows the website on your chosen domain name on the internet.
You can use your own email service or we can set you up an office365 email account on your domain name. Perfect for a professional and easy way for customers to get in touch with you.
Social Media
Social Media platforms such as Facebook, Instagram, Google Business, Twitter and Pinterest are important for building brand awareness and engaging with customers. Your floristPro website can have Social Media links so visitors can easily find your business pages and follow your brand online.
Our marketing team also offer expert advice for online marketing and share social media tips to help inspire you throughout the year.