Get your website ready for Christmas
07 November 2022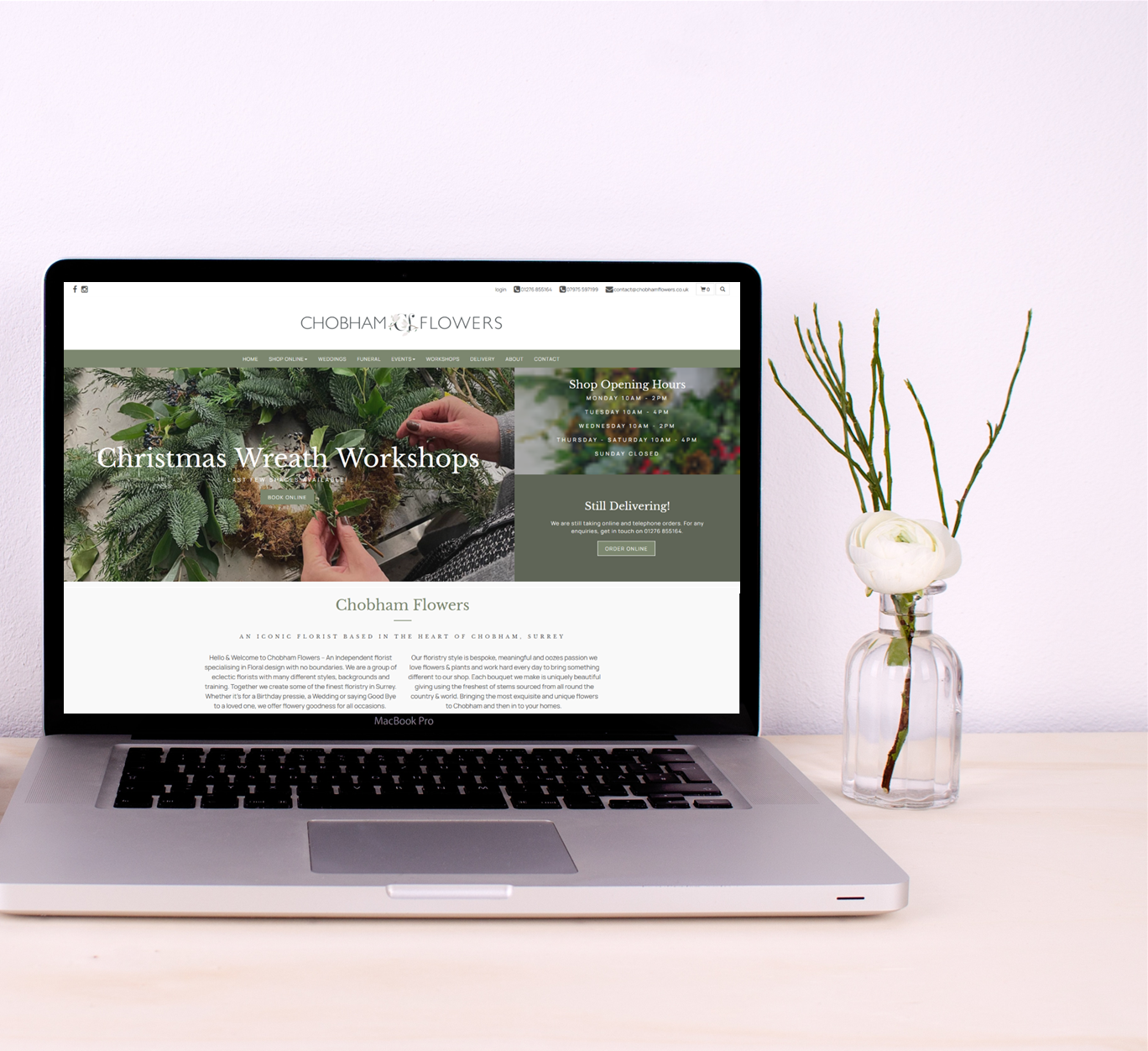 Christmas is just 6 weeks away now which means the John Lewis advert is about to hit our screens, the festive hot chocolate flavours are ready to be tasted in front of a roaring log fire, favourite Christmas Carols are being sung ..... and it's the ideal time to get your website ready for the Christmas rush.
Our Santa's Little Helpers share their top tips for preparing your florist website for Christmas!
Home page festivity
Add some festive sparkle to your website home page! This is often the first page customers will land on when they find your florist shop online, so you want to ensure your website home page is full of Christmas cheer. Things you can do:
Have a gorgeous home page banner that shouts out about your Christmas collection.
Add 4-6 festive quick buy products to your home page, these are often your most popular bouquets or gift sets that customers can quickly find and buy online!
If you have a Christmas order date cut off or special delivery options, add a note on your home page for customers to see.
A lovely example of this is Chobham Flowers, an independent flower shop nestled in the heart of Surrey, who regularly update their beautiful floristPro website. For Christmas 2022 they asked the Support Team to create them a home page banner promoting their popular Christmas Wreath Workshops – how fab does it look!
The lovely thing when you have a floristPro website is our dedicated Support Team are here to help you update your website whenever you need! From creating you a new home page banner or giving a hand adding some new products, you can give the floristPro Support Elves a call or email and we will be happy to help.
Have a dedicated Christmas category
Make it easy for customer and Google to find your Christmas Collection! Create a dedicated Christmas category where all your lovely festive flowers and gifts are displayed in one section on your online shop. That way it is super easy for people to find your Christmas products all in one place, enjoy having a browse and then order their festive flowers & gifts online!
With a floristPro website you have complete control to add a new category whenever you want, or easily turn on or turn off categories. This means that you can keep your website up to date throughout the year with seasonal categories such as Christmas and Mother's Day. Perfect for ensuring your business website is relevant – customers don't want to see Valentine's bouquets in Summer.
Top tips for your Christmas products
When it comes to ad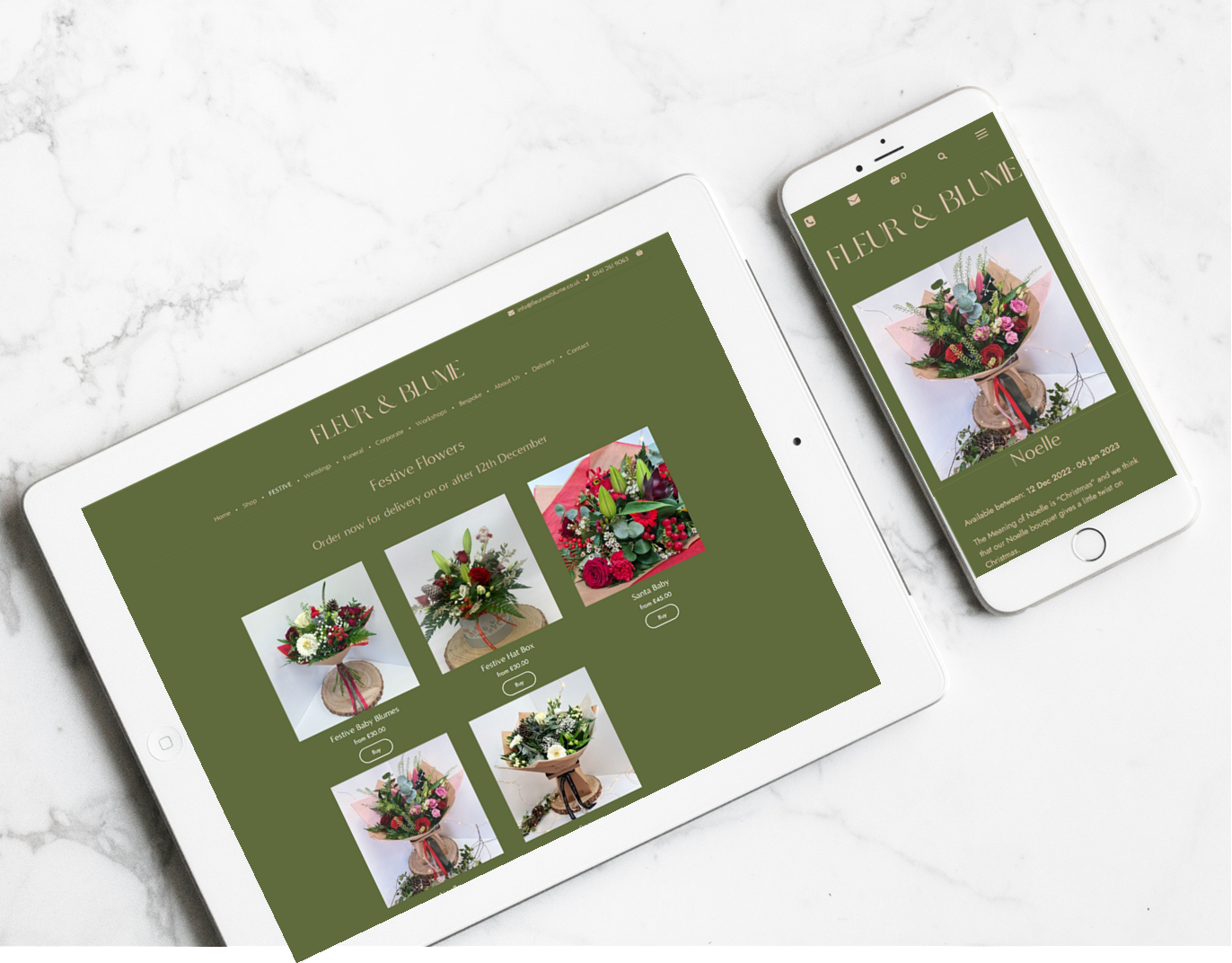 ding your new Christmas Collection to your floristPro website, we have some top tips to ensure your festive products will sparkle online!
Less is More. You don't need hundreds and hundreds of slightly different products on your website – too much choice can be overwhelming for the customer, resulting in them not being able to choose at all! We recommend limiting a category such as Christmas to 20 or so of your most popular bouquets and festive products.
Picture Perfect. It is so important that the product image used really sells the product – that visual is what really helps customers press the buy button. Use clear, high quality images of your products (many smart phones take great images now), and avoid messy workbenches or bins in the back ground!
Keep on Trend. Each year there are different trends, colour schemes and also the classic traditional designs that customers love for Christmas. Keep an eye on Instagram, Facebook and Pinterest for this years festive trends such as door wreaths, door swags and garlands are growing more and more popular.
Add a description. Don't forget to add a short description about each product, aiming for around 50 words. This is useful information for the customer so they can make the right choice, but also means Google can see extra key words on your website – helping with SEO! So when writing your description drop in the key words such as Christmas wreath, bespoke bouquet, mention flower names and colours where possible.
Being able to add and edit your own products is one of the many great website floristry features that our customers adore. It means that you can easily update your online shop with the latest bouquet designs, keep ahead with floristry trends customers love or update your pricing. For inspiration, take a peek at Fleur & Blume, a local florist in Scotland, who always ensure their floristPro website is full of seasonal bouquets and gifts - using beautiful images to really showcase their bepsoke style.