8 tips for launching your floristry business online
28 November 2019
As a florist, your website is your online shop window – where you showcase your style, capture people's imagination and help customers order flowers online 24/7. In this technology focused world a website is essential for any small business to grow and thrive - but just like plants, a website needs the right conditions to bloom.
Cara, our floristPro Marketing Guru shares her top 8 tips for launching your floristry business online. Got a question for us? Get in touch with our friendly floristPro team and we will be happy to help!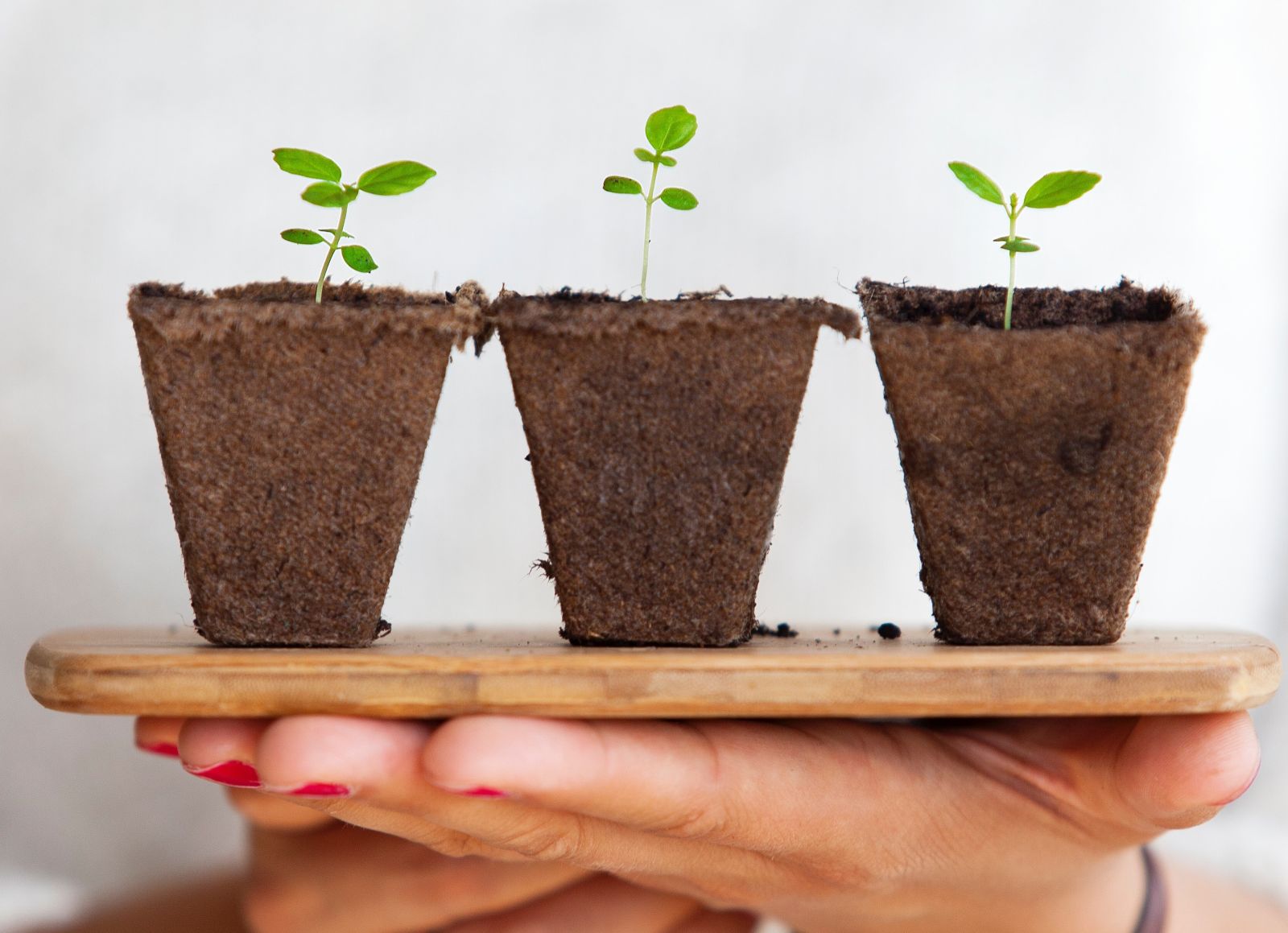 1. Sowing your goals
It's an exciting time when thinking about launching your flower business online. But with any new business venture it is important to have specific and realistic goals in mind. At this early stage take the time to plant some seeds, grow some sturdy roots and have a plan of action for steady growth in the right direction.
For instance, when you are thinking about launching your floristry business online your goals could be:
Defined: to sell flowers online to customers within a 10 mile radius
Measurable: to sell X amount a month
Achievable: to grow sales 10% each month
Remember – keep looking at the bigger picture, don't get too caught up with the little details that don't add up to your overall goal.
2. Pick your business name
Choosing your floristry business name can be difficult. So much stems from a business name; it's the starting point to represent what you do and your style. Here are a few things to consider when picking your flower business name:
Does it quickly signify what you do? The business name should easily and quickly tell people what you do. Think about the key words people associate with your industry and location; flowers, fleurs, blooms, stems, buds, florist, wild, floral …. Over the many years since we launched floristPro, we have worked with over 600 local florists so we have heard many different flower business names! Some are a clever play on words like Floral and Hardy, incorporate a favourite flower such as Mad Lilies, or have an exclusive feel like Wildes of Windermere. But the thing they all have in common? – they all link to the floristry industry somehow.
Is the business name easy to say and spell? You want customers to spread the word about your business – word of mouth is one of THE best and free advertising your floristry business can have! Choosing a name that is snappy, easy to pronounce and spell means people can easily remember and search for you directly online.
Is your business name unique? Do some market research - are there other local businesses with similar names? The last thing you want is for customers to be searching for your business online, but as your name is similar to another local business the customer won't be sure which is the site they want.
Is the domain available? Before settling on the business name, we recommend checking if the domain name (the www. address your website will show online) is available. You can easily check on an online domain site such as LCN – ideally you want the co.uk and .com domains to be available to purchase.

3. Grow your business brand and logo
A logo is essential – it helps create a brand for your floristry business, something customers can easily recognise and engage with. Having a logo professionally designed means you can use it on your new website, as well as advertising on your delivery van, shop front signage and marketing materials.

Key things to consider for your floristry business logo:
Pick an easy- to- read font.
Choose colours that work well together, but will also look good on a computer screen/business card/shop signage.
Overall style that quickly represents your core business; whether that is wild and rustic flowers, specialist in funeral flowers, elegantly classic.
floristPro offer an exclusive Florist Logo Design Service for our customers as we know this is an important part of launching their new floristry business. We have designed logos for many local florists over the years, and are experts in understanding what your logo needs to represent, branding colours that work online and the difference between a daisy and dahlia!
Our professional logo service is just £149 +VAT, and includes a 1-1 consultation with a graphic designer, logo concept and artwork files of your final logo.
4. Dig out your online competition
Do some market research. Have a Google of competitors and other businesses in your area, browse their websites, add a product to your basket. Is there anything you really like about the layout? Is there a floral service or product you offer that they don't? This is your chance to discover an opportunity to offer a unique service or product that your competitors aren't doing.
The great thing with a floristPro website is you aren't restricted to set website pages or limited on the number of pages. With a floristPro website you have the flexibility to sell the floristry products you want, along with having dedicated pages to highlight your Flower Workshops, heartfelt grave tending service or galleries to showcase your stunning wedding flowers. Pages like these full of useful information and high quality images helps your floristry business stand out from the crowd.
5. Website design for florists
There are lots of website building websites out there such as Wix and Squarespace. They offer low cost, templated website designs that you create and manage yourself. Whilst these can be a good starting point for a small business, they often lack vital floristry features that make running your flower business online easier and, most importantly, make it easy for customers to order flowers online!
This is where a specialist website company such as floristPro can help. Since 2007 our team of IT, design and marketing experts have been designing the best websites JUST for florists. We create a bespoke website for each florist that combines creativity and performance, along with an easy to use admin console so you can manage your orders, load new products or edit content.
Our talented team know what colours work best for a background (some shades make it tough to read words on a screen), easy to browse layouts, shopping cart with specific flower delivery options, where to put call to action buttons that encourage customers order online, high quality images to reflect your high standard and style - the list goes on!
Want to find out more about our floristry features for your new website? Head on over to our Website Features page for further details.
6. Blooming great website content
Bill Gates famously quoted back in 1999 that 'content is king online'. And even 20 years on, Bill's wise words could not ring more true.
Search Engines such as Google now use content as one of the key ranking factors for websites (SEO). The aim is to have at least 300 words on key website pages; home page, wedding/funeral/flower services pages, delivery page and shop online page.
What content do you need on your website?
Unique content – there is no point copy and pasting from a competitors website, as Google will not like identical content repeated on different sites.
Helpful content – Google wants to see content which is helpful, answers a common question and is relevant for customers. Including things like business open hours, flower delivery information, wedding FAQs section - all valuable content on your website.
Engaging content – a consumer has found your website, you now want them to stay! Engaging content that customers want to read, whether it's a blog on looking after cut flowers, advice on seasonal flowers or a meet the team section.
What content to avoid on your website?
Spam like text - Spammy text is a MASSIVE no no. Google, and most importantly customers, will not want to read content that sounds spammy like "London florist in London delivering flowers in London as a local florist in London". Your content should be clear, concise and read nicely.
Poor grammar – nothing looks worse than text full of grammatical errors or lack of punctuation. Make the effort to use spellcheck on the computer and ask someone to read the text to double check it reads well.
Irrelevant information – focus on your business and specific industry, Google and customers will get confused if you start promoting car tyres on your floristry website!
7. Nurture your social media & marketing plan
It's important to think ahead about marketing opportunities for when your website launches. It's a common misconception that simply just having a website will mean ranking number 1 on Google, lots of traffic and sales immediately. That would be like opening your new flower shop on the high street but not telling anyone that you are selling?
There are many simple and free ways to market your new website, which help encourage organic traffic to your website and convert to orders online. This includes:
Social Media Accounts - Set up business social media accounts. We recommend to start with one and grow from there - the key social media platforms to consider for florists are Facebook, Instagram and Twitter. The great thing about a business account is they offer tools so you can monitor views, performance of posts and audience insights so you can keep track of what works best for you on Social Media.
Link link link - Remember on every Facebook post to add the link to your website. Make it easy for people to just click to your website and shop online.
Celebrate and share - Run a promotion to celebrate the launch of your new ecommerce website such as 10% off code or free box of chocolates. Running an online competition such as name the bouquet is a great way to get people involved and interested in your flowers.
Engage with your audience - Inspire your online followers with gorgeous images of your floral designs, give sneak peek behind the scenes of wedding or a quick how to video. These all help build engagement with your audience and earns their trust that you are an expert in your field.
Reach out - Get in touch with local newspapers, online bloggers or directories such as Muddy Stilettos, who may be interested to write an article about your new online business. Try and give them a niche or interesting service you offer to spark the interest.
8. Don't. Give. Up.
Launching a new business is tough. There are many difficult decisions to make, brambles in your way and looooong days – but don't give up!
The first year for any online business can be slower than you wish, but as my Mum always says "slow and steady wins the race!" . With careful planning, setting achievable goals, keeping your customers in mind and a big sprinkle of enthusiasm will help - especially in your first year of trading.
Big results take time to achieve, so focus more on the little wins that prove you are going in the right direction. Listen to what your customers are saying and buying from you; do they love your weekly seasonal special hand-tied? Are they finding it difficult to locate your address? This feedback allows you to dedicate your time and efforts to things that actually HELP your customers. Google takes a good chunk of time (allow at least 3 months) to build trust with your website, especially if you are using a new domain name. Seasonal peaks and quieter times is natural in the floristry industry, so use your spare hour or two to invest in some social media posts or start preparing product images for the next key floristry event.
And finally - don't be afraid to ask for help along the way. That's what industry experts like floristPro are here for - to add a helping hand for the areas that you find more challenging. We know your expertise is creating a hand-tie in 60 seconds, and ours is doing some serious technical coding so your website is blooming beautiful.
Ready to take the next step to setting up your online flower business? Talk to us today about how a floristPro website can work for you!
Author: Cara Cousins
Role: floristPro Marketing Manager
Publish date: 28th November 2019