All the flowers and fun from FleurEx 2019
29 October 2019
WOW what a weekend we have had! Cara, Mark and Bill from the floristPro team headed off to FleurEx 2019 in Leicester to proudly host our floristPro exhibitor stand. We love being part of FleurEx every year, supporting the great work of the BFA and the chance to meet a wide range of florists.
Organised by the British Florist Association (BFA), FleurEx is the largest event for florists in the UK. Florists from across the UK (and even further afield jet in!) attend FleurEx for the weekend - it has the perfect mix of masterclasses, demonstrations, competitions, exhibitors and floristry fun. And not forgetting the famous Industry Awards Gala Dinner which is always a highlight!
Masterclasses and Demos
Floral demonstrations this year were from Solomon Yeung, a world class designer from Hong Kong, The Circus from Holland and Chelsea Gold Medal Winner Mark. Over the 2 days they covered wedding and contemporary designs - with lost of audience participation! Masterclasses featured Tracy Rowbottom, Rebecca Hough and Soren van Laer.
Exhibiting at FleurEx
The floristPro team set off early Saturday morning with a car full of goodies to giveaway at the event – what florist doesn't need one more pen or a heated mug?! We were excited to set up our new stand as we have updated the look of the floristPro brand recently, and we just love the extra splash of colour the Allium gives. It is always lovely to see so many of our floristPro customers at FleurEx who drop by to say hello! The fabulous James from Petals Florist (picture right) even grabbed the opportunity for a photo with his favourite website people!
Other exhibitors at FleurEx this year included Strelitzia Software, who were proudly demoing their new cloud based management system. Their tropical themed stand looked amazing and florists oohed and ahhed over the new Strelitzia Software and snazzy features!
The friendly team from Selective Displays had a gorgeous stand showing off their unique display carts. The carts come in a range of size, easy to move, and customisable colours - perfect for matching with your shop branding!
Industry Awards 2019
The Industry Awards Gala Dinner is held on the Saturday evening, a great opportunity to put on our best outfits and celebrate the achievements of the industry. A huge congratulations to all the florists and industry suppliers who were nominated this year. Here is a selection of the winners from the night:
We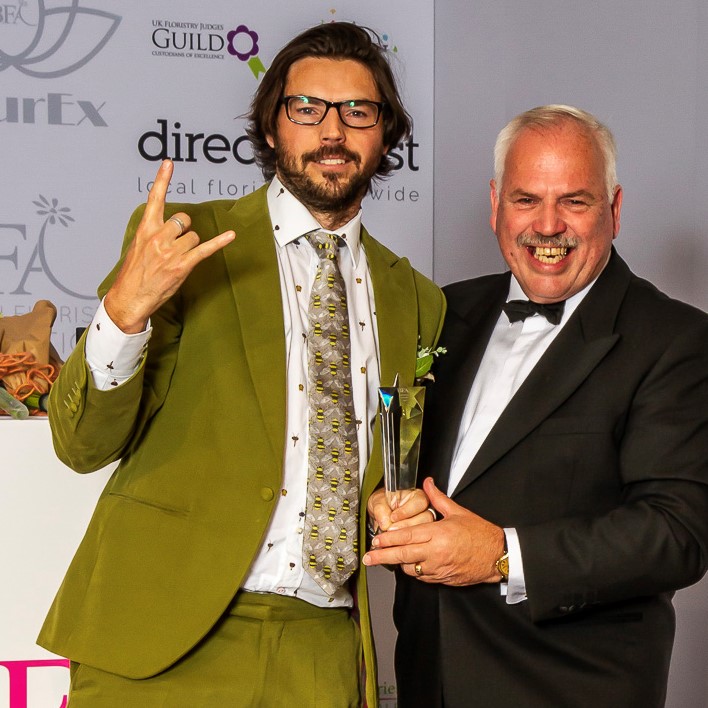 were delighted when Crosslands Flower Nursery who are just down the road from floristPro HQ in Sussex won Grower of the Year. We were sharing a table with head grower Ben, and he was in shock for the rest of evening! Crosslands Flower Nursery is a family run business, founded back in 1957 they specialise in growing British Alstroemeria.
The lovely Direct2Florist team scooped Floristry Service Provider of the Year. An independent relay company, D2F was founded by Simon Stirling – who showed off his dance moves after winning! We work closely with the Direct 2 Florist team, and members have the option of order transfer through floristPro website admin console.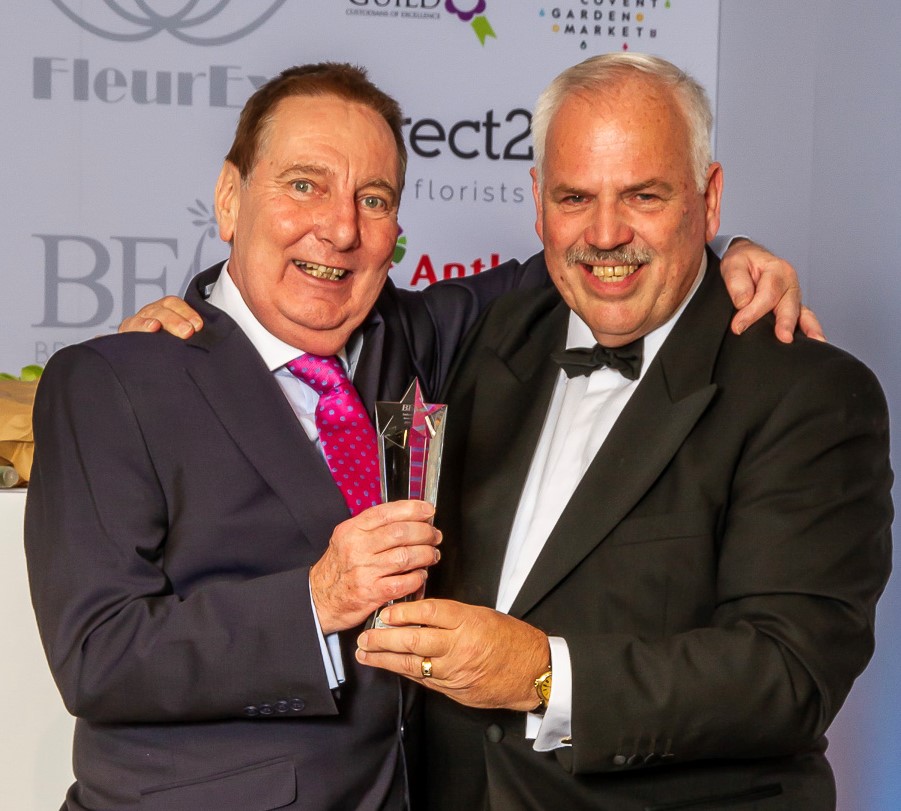 I.S. Sundries proudly won Sundries Supplier of the Year for the 2nd year in a row. A massive achievement for a company who work hard to offer great service and great products for florists, and Managing Director Mario Larreta joined BFA Chairman Brian Wills-Pope on stage to collect the award.
Writtle University College had a double whammy – winning Floristry Training Provider of the Year and Elaine Thackray earning Floristry Tutor of the Year.
Florist Website of the Year was won by The Flower Lounge Didsbury, whom we have worked with for a number of years to host their beautiful retail website. Sian and the team put so much effort in to the images, content and blog for their site which has proven a massive hit with their customers.
FleurEx 2020 ... pop it in your diary!
Miss your chance this year to attend FleurEx? Don't worry, it will be back next year bigger and better! Keep your eyes open for the date being announced by the British Florist Association - and even better, FleurEx is FREE to attend if you are a BFA member. Sign up today if you aren't already a member; you get loads of industry benefits and exclusive savings, support and advice for running your business.
Thanks to the British Florist Association for additional photos of the event