What is a Website Demonstration
01 October 2019
It can be a tad daunting ringing up a company you have found online – what if I ask a silly question? What if they try and lure me into buying there and then?
Luckily, you can rest assured your experience with floristPro will be different. A friendly bunch, we are a small team of 12 (plus the office puppy, Bailey!) who love what we do and are passionate about helping local florists bloom online – something we have been doing for over 12 years!
We want you to be 100% happy with your new website, which is why we offer a free demonstration before you sign up for our website service. You get the chance to see our user-friendly system, all the features explained and experience how simple it is to control your own website. We understand that you are florists, not IT experts, which is why we have built every aspect of the system with you in mind - and for it to be as easy as possible.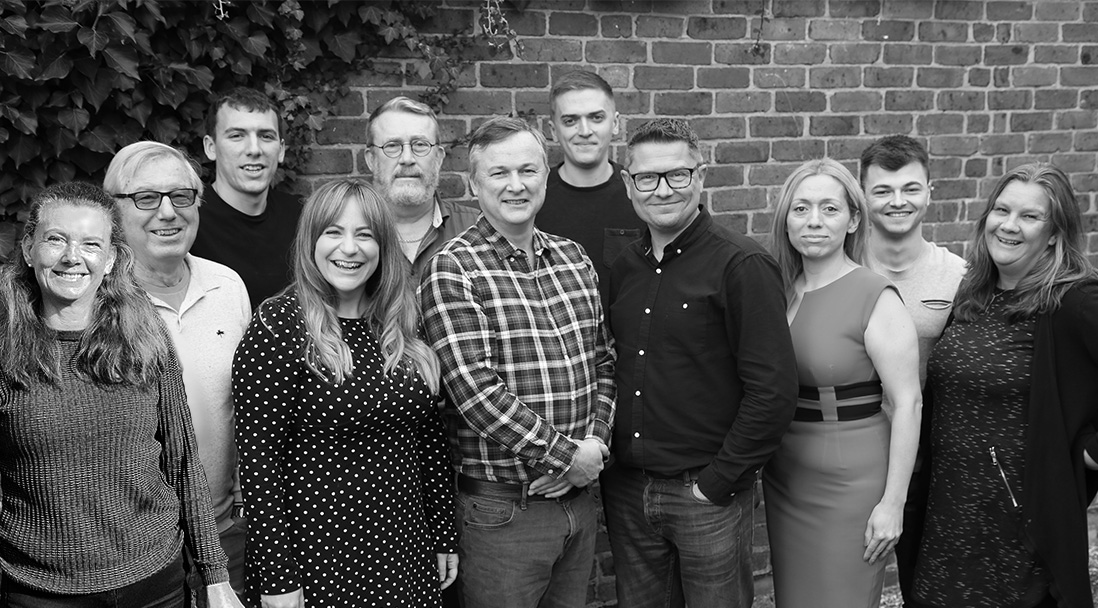 floristPro team L-R; Sami, David, James, Cara, Bill, Tim, Jorian, Mark, Maria, Tomas and Sara
Want to learn more about our team here at floristPro HQ? Visit our Meet The Team page
What will happen when you get in touch with floristPro?
Give us a call on 01903 773377 or contact us via our website form. You will have an informal chat with either Sara or Cara, who look after all our new enquiries. Both have a wealth of knowledge of floristry websites and tips for getting your business online. We love to hear about your business – whether you are a large established shop or new studio – we want to get to know you and your needs.
From there, we get you booked in for a free website demonstration at a time and date to suit your diary.
What is it like to have a floristPro demo?
All you need is 30 minutes (tough in a florists life we know!), a computer in front of you and a hot drink of your choice.
We give you a call, talk you through a quick process to screen share – so our screen will pop up on your screen. You can then sit back and relax whilst we show you our in-house built system, jam packed with floristry features and discover how a floristPro website will help your business blossom online.
We show you the key features designed especially for florists that make our websites stand out from the crowd; from being able to load your own images, set your delivery charges, update your blog page, create account customers, change same day cut off times… and many more!
Like what you see?
Once you have seen the system, you can ask Sara or Cara any questions you have. If you decide you want to proceed with a floristPro website, we email over our sign up form to get the ball rolling!
Any questions?
Our team love having their brains picked for helpful knowledge, so any questions – no matter how large or small – we are happy to answer.
And it doesn't end there. At any stage during your website build or after you have gone live, we are here to offer a helping hand and expert guidance. This continuous service is one of the many reasons why we are the leading website design company just for florists in the UK.
Get in touch with floristPro today on 01903 773377 and discover the wonderful world of floristPro websites!