Do's and dont's for your website for Valentine's Day
22 January 2020
floristPro's very own Support Team Leader James has been with the company since 2016, and has years' of experience working with our lovely local florists. James knows all the ins and outs of the website system, along with understanding the needs of our clients throughout the year. James shares with us his 5 Do's and Dont's to help get your website ready for Valentine's Day!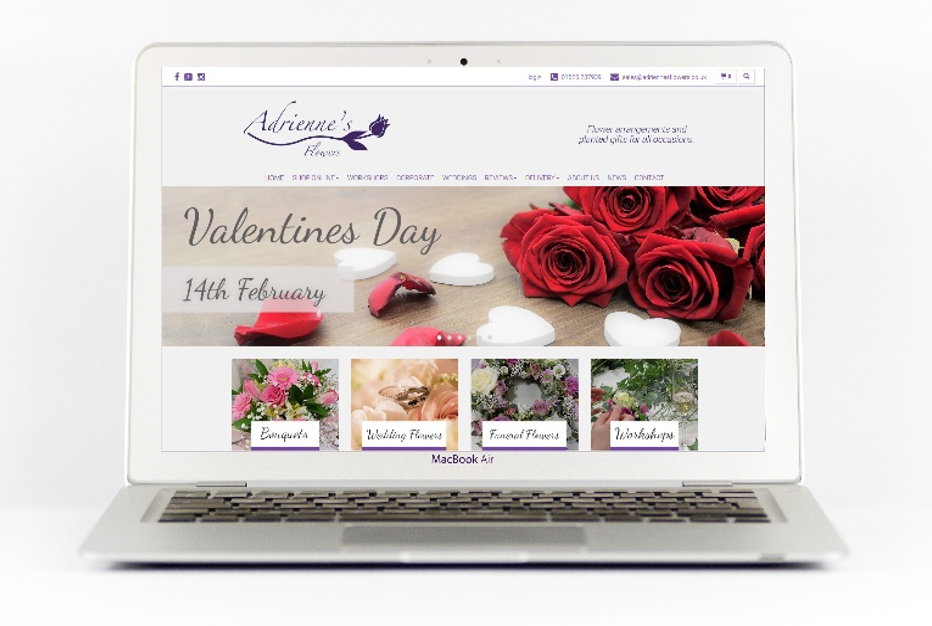 DO …. Ask floristPro for a new banner
Our Support Team are here to help with seasonal website updates, especially home page banners! This is one of the first things a customer will see when they view your website, so it is essential your home page banners are up to date and promoting the next key event for flowers. From a romantic Valentine's Day theme, thanks a bunch Mother's Day flowers or bright Spring tulips, the home page banner brings inspiration and guidance to the user.
One of our lovely long term clients Adriennes Flowers is a perfect example of effective home page banners. On this website there is several scrolling banners, which is eye catching and allows the florist to promote several key messages – such as Valentine's Day flowers!
Seasonal home page banner updates are included in your floristPro monthly website package – all you need to do is simply give us a call or email and we will sort the rest! Our expert team design a home page banner to suit your brand and website style, and ensure the banner will resize properly when viewed on a laptop, mobile or tablet.
DON'T … forget your best sellers!
At key calendar events such as Valentine's Day it is essential your best selling romantic bouquets are easy to view on your website. Customers will want to quickly find and buy what they are looking for, in the least amount of clicks.
A great way to do this is to have quick buy products on your home page – you are basically saying to the customer, hey these are the most romantic flowers you have been looking for! - making their life easier.
With a floristPro, we understand the needs of our florists and have built quick buy options in to our system. So it is quick and easy for you (or ask us to) change your home page quick buy products to your seasonal best sellers. So throughtout the year your quick buys can be changed to show 12 red roses for Valentine's Day, colourful tulips for Spring, pretty pinks for Mothering Sunday .... you get the idea!

DO …. Have a discount code
Who doesn't love a special offer to tempt them to press the buy button? Promotions, especially with an advertised end date, help encourage customers to make a decision and place their order. Research has shown that a whopping 93% of people have used a discount code online in the past year - proof that consumers want promotions.
On a floristPro website you can choose the online promotion you run such as save 10% on Valentine's flowers, free box of luxury chocolate or save £5 when you spend £50. Simply set up the promotion with a discount code, and share with whomever you want! Our friendly Suppor Team can even help you set up the discount code and create an eye-catching banner to advertise the special offer on your website.
The lovely flower team at Magnolia the Florist based in Kettering often have seaonal promotions running on their website. For example, this Valentine's Day they have a 5% off Valentine's Day Collection - with wrap banners on each product to highlight they are part of the promotion and a reminder to use the dicount code LOVE at checkout.
DON'T … ignore the power of Social Media
In the lead up to Valentine's Day florists have their hands full prepping flowers, gifts, cards, balloons … but try and set aside 15 minutes each day to focus on marketing. Social media platforms such as Instagram and Facebook are a florists best friend and are a great way to engage with your audience, show off your design skills and share expert guidance on picking the right Valentine present! Always pop the URL link to your website on posts when possible – this drives traffic to your site and makes it easy for people to start buying online from you.
Our favourite feature on Facebook is the schedule post option, so you can write posts ahead of time and schedule them to be published on a set day and time. Perfect for peak periods! Learn how to schedule your business Facebook posts online.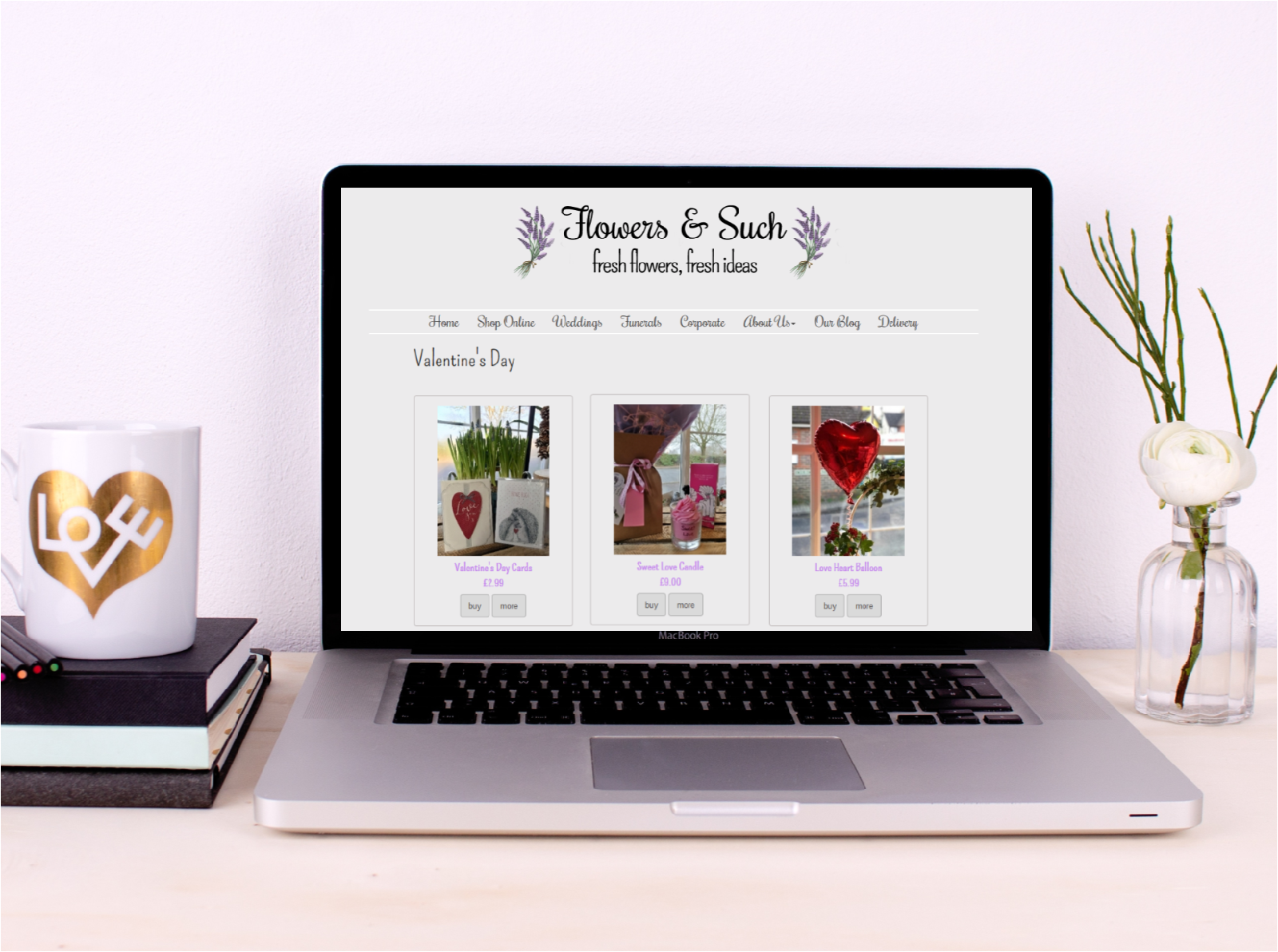 DO … have add on products
Help your customers make their Valentine's Day flowers even more special by ensuring you have 'add on' gifts available on your website. You may have luxury truffles, sparkling rose, scented candles or love heart balloons in your shop that are great options for people to add to their romantic bouquet when they are ordering online.
Independent local florist Flowers & Such are nestled in the Sussex village of Copthorne, and use their floristPro website to offer not only Valentine's flowers but hand-picked gifts too! On their Valentine's Day category they have bunches of romantic flowers, along with cards, candles, vases and helium balloons to allow their local customers to fully personalise their order.
Want to find out more about floristPro features?
Get in touch with our expert website team today, who can share our floristry features and favourite tips for getting the most out of a floristPro website.